Today, 41 million people around the world are on the brink of famine — and the slightest shock could tip them over the edge. The World Food Programme (WFP) is working around the clock to avert famine, but we urgently need US$5.5 billion to do this. The price of doing nothing in the face of these growing hunger needs will inevitably be measured in terms of lost lives.
Tragically, by the time a famine is declared, it's already too late. Thousands of people are already dying of hunger. Yemen, South Sudan face catastrophic levels of acute hunger, according to the Hunger Hotspots report released by WFP and the UN Food and Agriculture Organization. The most recent Integrated Food Security Phase Classification analysis for Ethiopia's Tigray region, issued in June, revealed that 5.5 million people there grapple with high levels of acute food insecurity, with 350,000 already facing 'catastrophic' conditions.
But what are the factors at play, why is famine even an issue in a 21st Century world of abundant food, and how can it be finally consigned to history?
What is famine?
Famine is declared when malnutrition is widespread, and when people have started dying of starvation through lack of access to sufficient, nutritious food. Inequality is a critical factor, with low incomes, in particular, putting affordable food beyond the reach of millions.
It is declared in an area when at least 20 percent of households face extreme food shortages, at least 30 percent of children suffer from acute malnutrition, and the daily death rate from starvation, or a combination of malnutrition and disease, exceeds 2 people per 10,000.
In a world where food production keeps increasing, there is no reason that humans should still be suffering this fate.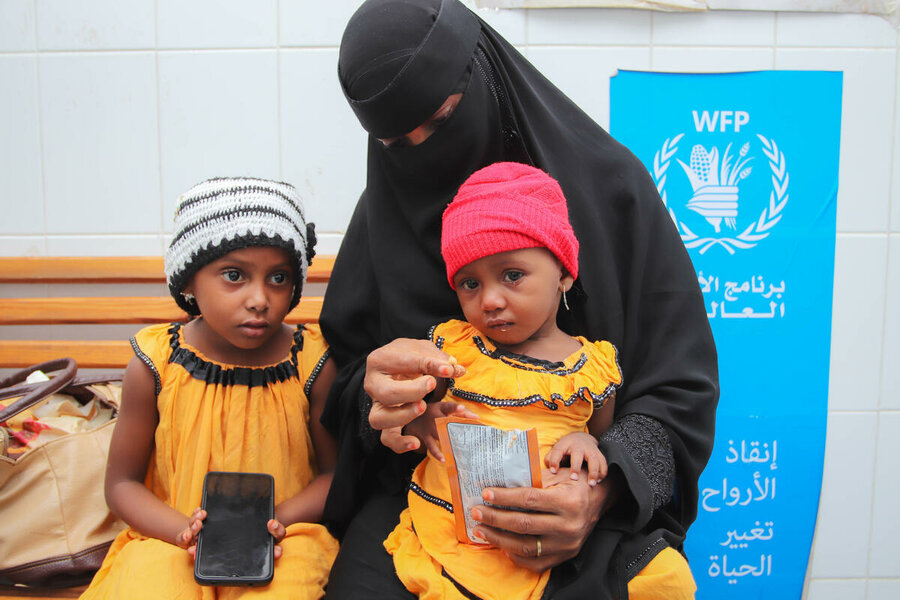 Where have famines been declared?
Although the majority of affected people live in countries in Africa, acute hunger is due to rise steeply in most world regions, from the Middle East to Latin America and the Caribbean. Famines tend to occur in areas where humanitarian access is restricted and conflict, insecurity and resulting displacement drive up levels of acute hunger.
More than 41 million people are currently on the very edge of famine and risk starvation, up from 27 million people in 2019, in 43 countries including: Afghanistan, the Central African Republic, the Democratic Republic of the Congo, Ethiopia, Haiti, Honduras, South Sudan, Sudan, Uganda, Venezuela, Yemen and Zimbabwe.
With sufficient funding and access, WFP has the expertise to provide all those who risk famine in 2021 with life-saving food and nutritional assistance.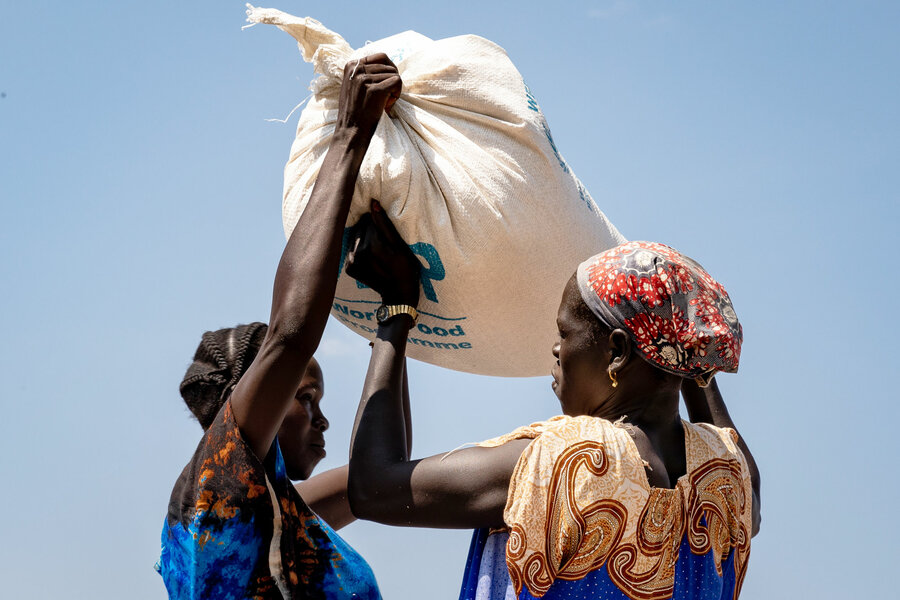 Why are famines still occurring?
Today, conflict is the biggest famine driver, while climate change and the fallout of COVID-19 are contributing to sharply increasing hunger numbers. These new realities have dramatically changed the way WFP assesses and responds to famine.
Measures to curb the spread of COVID-19 have hit economies worldwide, pushing millions into unemployment and poverty, and leaving governments and donors with fewer resources to address the food and nutritional needs of those most vulnerable.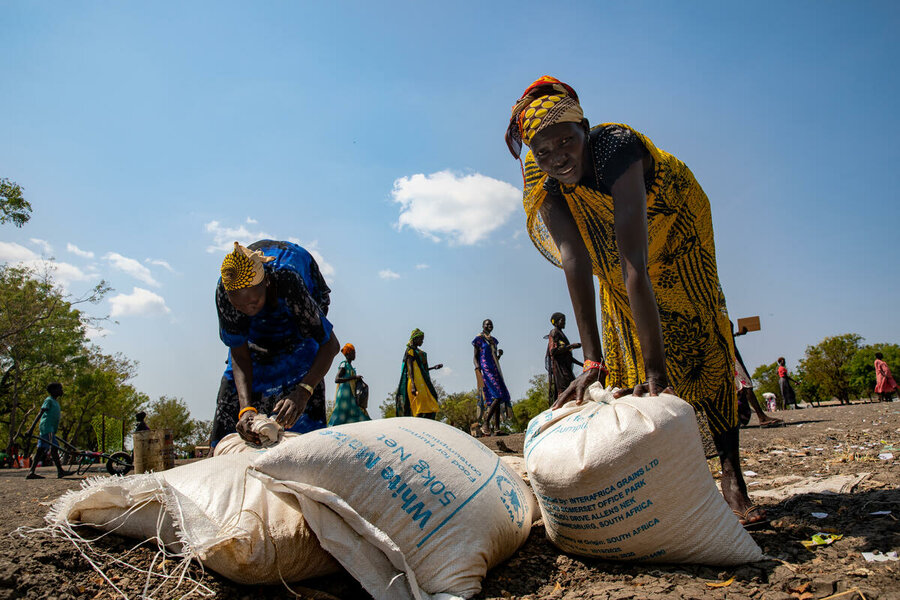 What is the World Food Programme doing?
The most powerful tool that WFP can deploy to save lives in the face of famine is emergency food assistance. As long as countries face humanitarian emergencies and acute levels of food insecurity, this form of assistance — whether in-kind or cash-based — will remain critical to mitigate or avert the direct effects of food insecurity and famine in the short term. In Yemen, WFP's largest-ever scale up of food assistance, from 1 million people in 2015 to nearly 13 million in 2019, helped avert famine two years ago.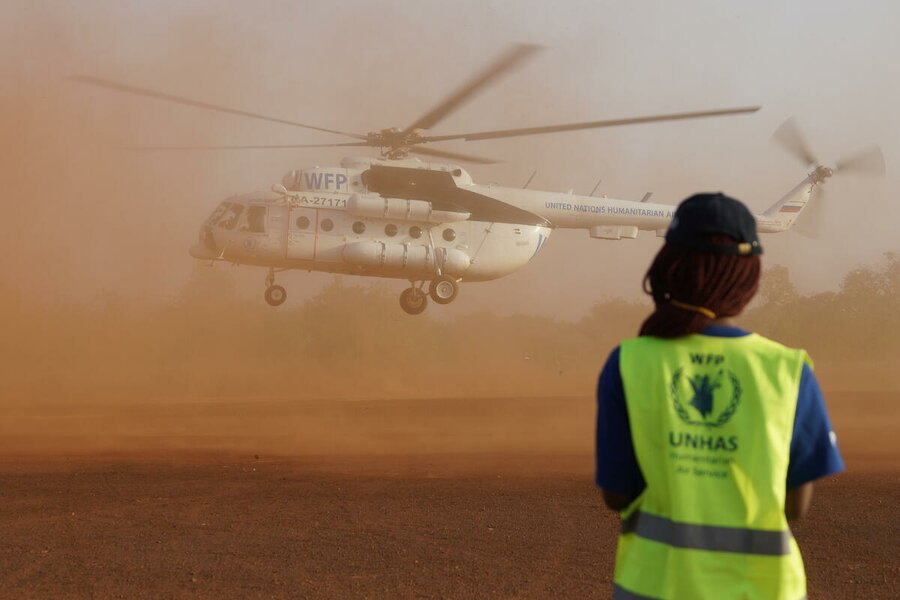 WFP's deep-field presence, the scale of its operations, and cutting-edge expertise acquired over decades fighting hunger, make it uniquely positioned to stop famine in its tracks. Using cutting-edge technology, WFP signals where circumstances are rapidly deteriorating, providing insights that inform the right response to ensure we reach those in urgent need.
In South Sudan and northeast Nigeria, among other countries, WFP has rolled out a Rapid Response Mechanism, with mobile response teams reaching hungry people in remote, isolated areas. Travelling usually by helicopter, mobile response teams register people so WFP can transport food, nutrition supplies and other assistance by road, river or airdrops, where there is no alternative access.Acute hunger to soar in more than 20 countries, warn UN agenciesFAO and WFP: call for urgent and at-scale action to avert rising hunger and risk of famine
WFP's logistics and supply chain capabilities can move huge quantities of food to where they're most needed — in extreme cases using airdrops and airlifts. On any given day, WFP has 5,600 trucks, 30 ships and 100 planes on the move; every year WFP distributes more than 15 billion food rations.
Eliminating the threat of starvation and preventing famine entirely will require longer term and more complex interventions, including strengthening education, nutrition, livelihood resilience and social protection systems such as school meals programmes.
First published on World food programme